Find a chemical park in Spain that matches your criteria:
About the Spanish chemical industry
The Spanish chemical industry provides integrated parks with pipeline grids for a whole range of chemical substances including Ammonia, Crude oil, Hydrochloric acid, Liquefied Petroleum Gas (LPG), Natural gas, Sodium hydroxide and Sulfuric Acid.
All clusters are located next to a sea harbor, all clusters have a railway connection, all clusters are accessible by highway, and all clusters can be accessed via a waterway.
The integrated chemical sites in Spain as presented on this website cover a total area of approximately 1700 hectare of which 1200 hectare is currently available for new development.
Please use the map above to explore the chemical parks in Spain in more detail, or browse to our map of Europe to extend your search to chemical clusters in other European countries.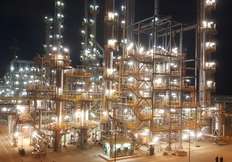 29 October 2018
Cepsa starts up second Metaxyene production unit at San Roque
Company has invested around €70 million in this new unit. The unit will produce metaxylene, the raw material used to make polymers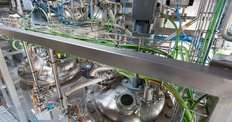 12 September 2018
WACKER Starts Cystine Production in León, Spain
WACKER Biosolution, has begun producing fermentation-generated cystine at its new site in León, Spain. The division has extensively modernized part of the 800 m³ fermentation capacity. In addition, it has built a production line for cystine. Capital spending for the site totals some €30 million.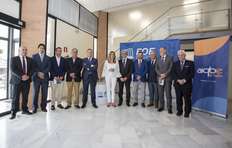 1 August 2018
The economic impact of AIQBE companies was over 1.9 billion on 2017
The chemical, basic and energetic industries in Huelva employed 9,558 workers between direct, indirect and induced. The president of "Junta de Andalucía", Susana Díaz, took part into the presentation of the AIQBE 2017 Memories, in FOE's (Federación Onubense de Empresarios) building. AIQBE associates invested 253.4 million € in 2017, a 33.6% increase over the previous year.