Find a chemical park in Spain that matches your criteria:
About the Spanish chemical industry
The Spanish chemical industry provides integrated parks with pipeline grids for a whole range of chemical substances including Ammonia, Crude oil, Hydrochloric acid, Liquefied Petroleum Gas (LPG), Natural gas, Sodium hydroxide and Sulfuric Acid.
All clusters are located next to a sea harbor, all clusters have a railway connection, all clusters are accessible by highway, and all clusters can be accessed via a waterway.
The integrated chemical sites in Spain as presented on this website cover a total area of approximately 1700 hectare of which 1200 hectare is currently available for new development.
Please use the map above to explore the chemical parks in Spain in more detail, or browse to our map of Europe to extend your search to chemical clusters in other European countries.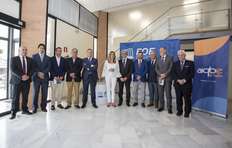 1 August 2018
The economic impact of AIQBE companies was over 1.9 billion on 2017
The chemical, basic and energetic industries in Huelva employed 9,558 workers between direct, indirect and induced. The president of "Junta de Andalucía", Susana Díaz, took part into the presentation of the AIQBE 2017 Memories, in FOE's (Federación Onubense de Empresarios) building. AIQBE associates invested 253.4 million € in 2017, a 33.6% increase over the previous year.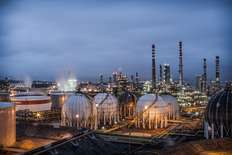 11 July 2018
Cepsa To Convert Detergent Plant From Hydrofluoric Acid To Honeywell UOP Solid Bed Technology in San Roque, Spain
When completed in 2020, this project will mark the world's first conversion of an HF alkylation unit to solid bed technology. With the conversion to Detal-Plus technology, the plant's capacity will increase by 50,000 metric tons to 250,000 metric tons of LAB per year.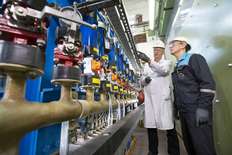 19 June 2018
Covestro builds first large plant based on oxygen-depolarized cathode technology inTarragona
Covestro builds first large plant based on oxygen-depolarized cathode technology. The company is currently investing around EUR 200 million at Tarragona to increase the site's competitiveness. The new chlorine production plant is a key component of that.