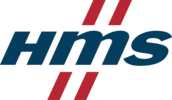 HMS Networks
Associate ECSPP member since 1 May 2023

Vlasmarkt 1
3011PW Rotterdam
The Netherlands
Juan Rivera
Certified PROFIBUS Engineer, Business Unit Anybus
The Anybus Diagnostics Business Line of HMS Networks (previously known as PROCENTEC) has been at the forefront of troubleshooting automated networks for over the past 25 years. The offering focuses on a range of services and solutions to help those responsible for ensuring reliable data communication at existing or upcoming sites. These include:
PI Competence Center & Test Laboratory
As a PI Competence Center, they have established themselves as the leading consultancy on PROFIBUS and PROFINET projects, providing advice on architecture, engineering, training, and commissioning. As an accredited test laboratory for PROFIBUS/PROFINET RT with over 200 devices certified, they offer device testing and certification and provide device manufacturers recommendations from the start of their development until finalization and even at an end-user level.
Support Services & Certified Trainings
On-site and Online Support Services from Anybus Diagnostics are aimed at end-users and service providers experiencing intermittent faults resulting in unexpected network stops for sites using these protocols: PROFIBUS, PROFINET, EtherNet/IP, EtherCAT, and AS-Interface. Their support team are accredited trainers that can give certified courses according to PI guidelines.
Permanent Monitoring & Diagnostic Solutions
Anybus Diagnostics provides preventative maintenance solutions that monitor and analyze network health data. This allows for early detection of any signs of degradation so that timely corrections can be made during planned maintenance, ultimately reducing the risk of unplanned downtime.