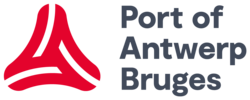 Port of Antwerp-Bruges
Full ECSPP member since 1 January 2006

Entrepotkaai 1
2000 Antwerp
Belgium
Kirsti Gjertsen
Marijn Janssens
Accountmanager business development
Jolijn Dupont:
Business Development Advisor Industry & Liquids
In Port of Antwerp-Bruges, industry and logistics go hand in hand. Antwerp is home to the largest integrated chemical cluster in Europe. Bruges is one of the main entry points for the supply of LNG in Northwest Europe. This is an ideal combination to become the green energy hub of the future.
The diversity of the industry is unique in the world. It brings some of the most cutting-edge logistical experts together for the safe storage, handling and distribution of oil, chemical products and gases.
The refineries of TotalEnergies and ExxonMobil, and the three steam crackers in Antwerp ensure the stable local availability of raw materials.
The close cooperation between the companies, both in the chemical cluster at the production level and in the field of energy and services such as sustainable waste treatment, ensures extremely cost-efficient production. Various global players in the chemical production sector are based in Antwerp, either logistically or with a production unit.
LNG in Bruges
Bruges has had infrastructure for the storage and transshipment of LNG since 1987 and is one of the main entry points for LNG supplies in Northwest Europe. The Fluxys LNG terminal was built for loading and unloading ships carrying LNG. The LNG is temporarily stored in buffer tanks with a capacity of 9 billion m³ on an annual basis. The LNG is distributed via LNG ships or LNG trucks.
Industry of the future: NextGen innovation zones
The NextGen District network is a hotspot bustling with new ideas and creative entrepreneurship. NextGen District is located in an industrial environment, close to the largest integrated chemical cluster in Europe. This allows for interaction with existing companies and suppliers in the industry. This reinforcing effect provides a competitive advantage to both new and existing businesses.