ChemMed Tarragona
Full ECSPP member since 1 January 2019

43002 Tarragona
Spain
Juan Pedro Díaz
AEQT Manager
ChemMed Tarragona is the South Europe major petrochemical cluster located on the Mediterranean coast in Catalonia, it accounts for 25% of Spain's total chemical production.
The cluster was founded in 2014 by the Chemical Business Association of Tarragona (AEQT) and the Port of Tarragona after 50 years of joint collaboration to identify synergies both with in the sector and the region.
Tarragona has two interconnected industrial parks, which are home to some of the world's most significant players in the sector. After establishing a presence in the region mid-twentieth century, these businesses began building a network of shared infrastructure, which gradually reduced costs and today helps promote the creation of new businesses in the area. Both parks are linked by pipeline with the Port of Tarragona which demonstrates the high level of logistical integration.
The Port of Tarragona plays a key role in the competitiveness of this hub. It is one of the deepest ports in the Mediterranean and a major logistics platform for Catalonia with a total annual through put in excess of 32 million tons with a specialization to handle liquid bulk (more than 60% of total traffic).
This chemical hub offers much more than just production and logistics companies; it is at the heart of an exceptional area which is replete with both knowledge and resources with a total of 350 hectares currently available for new investment.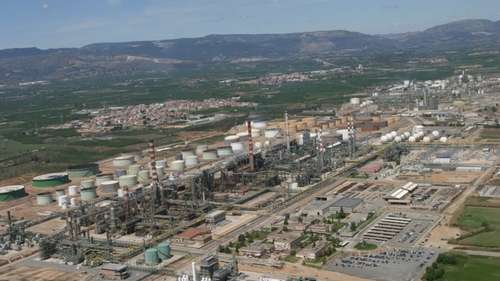 Tarragona, Catalunya,
Spain
Total area: 1200.0ha
Free: 350.0ha
Present as Owner, Full member
Research the European chemical industry in greater depth