px
Full ECSPP member since 1 December 2015

Westpoint Road
TS17 6BF Stockton-on-Tees
United Kingdom
Jane Goult
Business Development Marketing Manager
About px
px provides innovative operations management, engineering services and energy management solutions to partners in high hazard, highly regulated industries.
From design and construction, to operational management and maintenance, trading and optimisation, px delivers end-to-end specialist services, adding value to clients' operations and helping them to achieve better performance from their assets.
Operations and Maintenance
As an operations and maintenance (O&M) provider px works in partnership with its clients, sharing the common goal of improving performance and return on investment throughout the asset's operational lifecycle.
Engineering services
By combining technical and operating excellence with an understanding of regulatory environments and robust project management, px delivers safe, efficient and compliant capital projects to a diverse client base and supports most industrial sectors.
Energy trading and optimisation
px group delivers commercial electricity and gas industry services, ranging from electricity asset optimisation through to gas agency services to clients varying from new entrants, small generators and end consumers to vertically integrated multinationals.
Saltend Chemicals Park
px acquired Saltend Chemicals Park from BP in March 2018, and now owns and operates the 370 acre site, a location of operational excellence and innovative technology.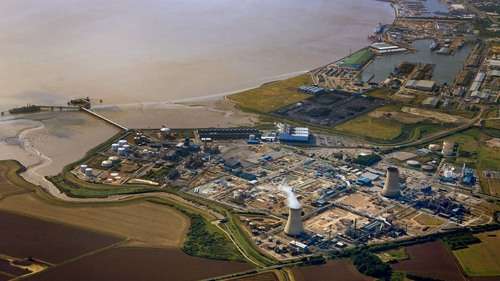 Hull, Yorkshire and the Humber,
United Kingdom
Total area: 150.0ha
Free: 40.0ha
Present as Owner, Full member
Research the European chemical industry in greater depth