Find a chemical park in Portugal that matches your criteria:
About the Portuguese chemical industry
The Portuguese chemical industry provides integrated parks with pipeline grids for a whole range of chemical substances including Crude oil, Methanol, Naphta Petroleum and Natural gas.
All clusters are located next to a sea harbor, all clusters have a railway connection, and all clusters are accessible by highway.
The integrated chemical sites in Portugal as presented on this website cover a total area of approximately 2400 hectare of which 590 hectare is currently available for new development.
Please use the map above to explore the chemical parks in Portugal in more detail, or browse to our map of Europe to extend your search to chemical clusters in other European countries.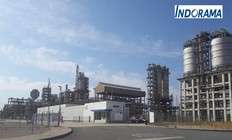 10 January 2018
INDORAMA plant in ZILS strengthens leadership in Europe
As is public knowledge, Indorama Ventures acquired the assets of ARTLANT's 700.000 tonne PTA unit, located in ZILS – Sines Industrial and Logistic Zone, in Sines, Portugal. Indorama Ventures is the number 1 Thai Company with 70 sites in 4 continents and is the number 1 global integrated PET producer with 20% of the world market share. The new owners of the site in ZILS, will start maintenance works in January 2018 and expect to start production in the second half of 2018.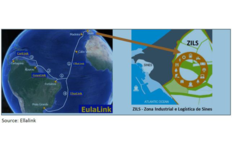 20 October 2017
ZILS – Sines Industrial and Logistic Zone on the international communications map
The Ellalink project, linking Latin America to Europe, sets the European entry station of the submarine cable, with over 10,000km, in the Business Center of the Industrial and Logistics Zone of Sines (ZILS). ZILS sets forth the ability to accommodate investment projects from different sorts of economic activities. The submarine cable will expand communication between Europe and Latin America.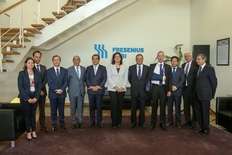 6 July 2017
Fresenius Kabi expands production site in Portugal
A new 6,000-square-meter (almost 65,000-square-foot) building was erected to house the two lines, which will be used to produce penicillin for intravenous administration. About 80 new jobs are being created at the Santiago de Besteiros plant by the expansion. The total investment is about €17 million.