Port of Tarragona
Full ECSPP member since 1 January 2019

Passeig de l'Escullera s/n
43004 Tarragona
Spain
Genoveva Climent Dewit
Commercial Director
Petrochemical storage & distribution Hub in the Mediterranean
The Port of Tarragona is located in one of the most important industrial areas in the Mediterranean, next to the South Europe major chemical cluster (ChemMed Tarragona) where all the main raw material are imported. It is an area with Spain's most important Petrochemical complex and a large concentration of manufacturing and processing, as a consequence of the excellent location and accessibility from the area to the inner European markets. Tarragona production accounts for 25% of Spanish production and represent 50% of Catalonia production.
Port of Tarragona continues to be one of the most important and leading Ports in Spain with 32 million tons handled in 2018. The main traffic of the Port is related with the local industry. More than 60% of the Port traffic is about liquid and storage capacities of independent terminals are increasing. In 2018 is about 800.000 cubic meters and the Port expects to double this capacity during the next few years.
The Port of Tarragona strives to improve its installations and services each and every day in order to become a more secure, sustainable and involved Port for chemical and petrochemical products. Traffic jams do not exist in Tarragona and additional benefits are provided such as the deepest water depth in the Mediterranean Sea.
The particularity of Tarragona is its Chemical cluster. The north and south poles are both inked to the Port via road and pipeline. The aim of ChemMed is to develop and enhance the appeal and competiveness of the area for industry, research and logistics in the chemical plant sector.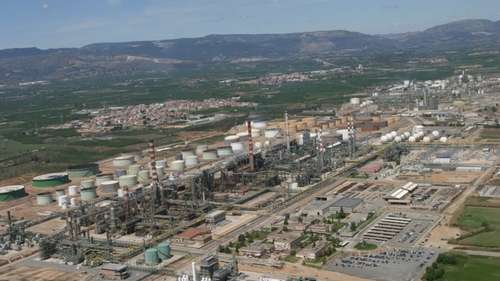 Tarragona, Catalunya,
Spain
Total area: 1200.0ha
Free: 350.0ha
Present as Managing Entity, Full member
Research the European chemical industry in greater depth