Port of Amsterdam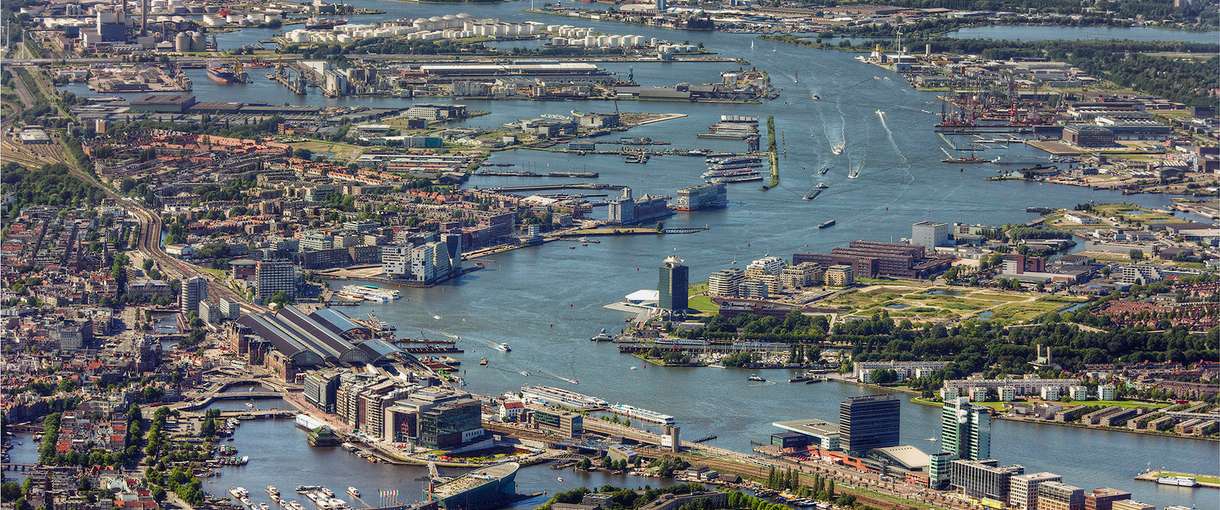 Amsterdam, Noord Holland
Total area
Greenfield
Brownfield
Utilities
The port area has a large cluster of specialty chemical companies. An industrial park concept has been developed whereby, for instance, utilities such as electricity can be purchased collectively thus reducing charges. For fine chemicals and pharma products the proximity of Schiphol airport is important. Other strong sector are fertilizer, produced by ICL and traded by Cargill, and waste to value (e.g. Chaincraft, Biodiesel and Orgaworld). Furthermore, the city of Amsterdam is the leading metropole within Europe for innovation.
Port of Amsterdam believes in the 'co-siting' concept, for instance, between specialty chemical manufacturers and tank storage terminal operators. The chemical producers can profit from the tank storage facilities of the storage terminals and lower logistics costs and concentrate on their core business: production. Other assets of this site include the experienced and multi-lingual labor force and the immediately available public utilities.
Total
1200.0 hectare
Free
300.0 hectare

Amsterdam port (Westpoort) has approximately 500 hectares (1200 acres) of immediately available business sites at its disposal. The area is split up in lots varying in size. These are suitable for distribution companies, terminals, manufacturing companies and offices.

The port area has

availability of both large and small corporate sites
opportunities for port-related operations
opportunities for chemical industry
opportunities for process industry
opportunities for distribution operations
opportunities for regular companies  
Buildings for logistics purposes
Buildings for temporary storage
Infrastructure and Connectivity
| | | |
| --- | --- | --- |
| Highway | yes | Port of Amsterdam has an ideal central location, excellent connections to the hinterland, only 15 minutes away from Amsterdam Airport Schiphol. |
| Railway | yes | 15 minutes away from Amsterdam Airport Schiphol |
| Waterway | yes | |
| Sea harbor | yes | |
Catalysts
Fertilizers
Ester base stocks
Resins, carbon black
Industrial lubricants
Paints and coatings
Bitumen
Pharmaceuticals
White oils and fatty acids
Pesticides, herbicides
Electricity
Water of different grades (drinking water, industry water)
Steam
Port of Amsterdam likes to take the position of corporate advisor and partner. Besides offering sites and good locations, it also supports companies already established in the port area whenever possible, e.g with:
mediation for application of permits and technical advice
supervision for recruiting and training workers
supervision of building applications and subsidies
advice on the choice between ground lease or lot rental
park management, a vision of an area for a high quality, green and safe corporate surroundings
collective security
matchmaking - we introduce you to companies in the region that can mean something to you
Storage
Warehouses for dry goods
Tank storage capacity
Container terminal with connections to Far East
45 feet draft, connections barge, road and rail to the hinterland
Proven success
In Amsterdam there are over 200 European head offices and dozens of European distribution centers. In and around the port area there are as many as 2000 national and international companies. Large investors in the Amsterdam port include: Cargill, Hitachi, Starbucks, TATA
Steel, Vopak, Sonneborn, IBM, DHL, PPG and Oiltanking. For an overview of the present chemical companies please click here.
Innovation and R&D
The city of Amsterdam is the leading metropole within Europe when it comes to innovation. The creative, intellectual and vibrant environment attracts the worlds brightest minds. Amsterdam has two universities (University of Amsterdam and Free University) and the Amsterdam Science Park. Amsterdam Science Park includes the Matrix Innovation Center that hosts innovative start-ups and chemical service companies and Innovation Lab Chemistry Amsterdam that offers start-up chemical businesses additional innovation support. Port of Amsterdam is well connected to the knowledge institutes and innovative start-ups in the region.
Amsterdam has a unique combination of R&D, start-up community and port facility, including funding opportunities. Amsterdam has an award-winning (European Capital of Innovation – iCapital 2016) start-up infrastructure, including an industrial accelerator in the port, Prodock. Numerous co-siting and industrial symbiosis options are available with R&D oriented companies, like Chemtura, Sonneborn, PPG, Albemarle, a.o.
Sustainability
Port of Amsterdam's ambition is to further strengthen the biobased and circular chemical production. All amenities are in place, not only feedstock, utilities, storage capacity and easy access to markets, but also a strong linkage to innovation driven start-ups, incubators and a close collaboration with Innovation Lab Chemistry Amsterdam and Amsterdam Science Park. This makes port of Amsterdam a smart and sustainable chemistry hub.