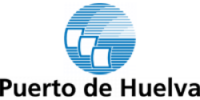 Port of Huelva
Full ECSPP member since 1 October 2021
The Port of Huelva is among the 5 ports with the highest volume of port traffic in Spain. It is the 25th port in traffic in Europe out of a total of 1,200 commercial ports

The Port of Huelva is located in the southwest of the Iberian Peninsula, which makes it a strategic enclave as an import / export port and Hub for new trends in international maritime trade, especially from Europe to the Atlantic. 
It is integrated into the Trans-European Transport Network as a Core Port and is among the top 5 ports in the Spanish system for the movement of goods and the 2nd in Andalusia. In addition, it is also the 2nd fastest growing port in Europe in the last decade. Operating 365 days a year without congestion, the port of Huelva is a benchmark in Europe as an energy port and in liquid and solid bulk traffic. 
Currently, it has firmly committed to a diversification of its activity with the traffic of general containerized merchandise through different regular lines to Europe and the Canary Islands, highlighting its stability in traditional traffic (liquid and solid bulk) and growth of general containerized cargo and shot due to its commitment and commitment to logistics and inter modality .
In addition, the Port of Huelva, with an area of ​​ 1,700 hectares, dedicates 25% of its concessioned land to the chemical sector, which makes it one of the ports with the largest area of ​​service area dedicated to this sector.
Other ways, the Port of Huelva is at the head of the national ranking in maritime traffic of chemical liquid bulk with 2,214,454 tons in 2019 and a growth of 6% over the previous year.
From the point of view of the sector's outlook towards inter modality and the container, there is a growing level of use of inter modal infrastructures, being a sector that in Huelva already widely uses the railroad to connect with its national hinterland, both in circulations dedicated to tankers, as in the growing use of isotanks and flexitanks, which offer the possibility of joining the regular rail and maritime container routes.
Watch the promotional video:  
Port of Huelva (Spanish version / English version)
Liquid Bulks Port of Huelva (Spanish version / English version)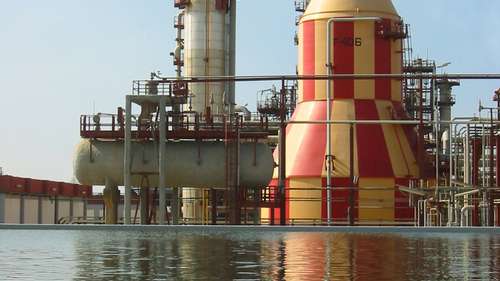 Huelva & Palos de la Frontera, Andalucía,
Spain
Total area: 1700.0ha
Free: 760.0ha
Present as Owner, Full member