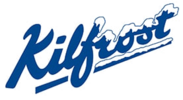 Kilfrost

Haltwhistle
NE49 0HJ Northumberland
United Kingdom
Kilfrost is recognised as the global leader in safety critical, ice and frost protection chemistry and rheology. Working across industrial and aviation sectors, Kilfrost maintains a proud focus on pioneering the next generation of products to raise industry standards, and to meet the growing needs of its commercial clients and the wider community.
From the development of world-first fluids for the protection of aircraft during World War Two, to the introduction of radiator anti-freeze used by Antarctic expeditions, and on to the first-ever use of a bio-derived glycol for an industry (and world) first eco fluid, we are the original pioneers and still lead the way today.
Now serving the aviation, rail and ground sectors through our winter products division, and the heating, cooling, and ventilation sectors through our speciality fluids division, we provide exceptional products, unparalleled expertise, and unrivalled customer care. 
Find out what chemical companies are investing in