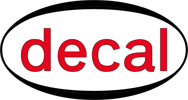 Decal
Core business of Decal is the Management of terminals for oil and chemical products and gas for third parties.
Decal provides services for the storage and handling of oil products, chemicals and petrochemicals, and Liquefied Petroleum Gases (LPG). It also offers tailor-made solutions in order to meet the requests of all of its Customers, maintaining the highest operational, safety and environmental standards.
Total Capacity of the Terminals: 1,821,500 m3
Other Services
Societá Internazionale Lubrificanti S.p.A. in Vignole Borbera (AL), a Decal S.p.A. subsidiary, offers services to third parties regarding the preparation, filling and packaging of lubricants and ancillary products.
Countries
Italy, Spain, Panama, Russia, Brazil.
Find out what chemical companies are investing in