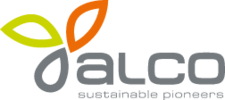 Alco Group
Visiting address
ALCOGROUP SA
Boulevard du Souverain 100
Brussels
Belgium
Postal address
ALCOGROUP SA
P.O. Box 9
B-1170 Brussels Brussels
Belgium
Alco Group aims to seek new applications and invest in the latest technologies. As a European pioneer in bio-ethanol, Alco does this either stand-alone or in cooperation with universities, other companies and projects on circularity. Europe wants to reach a climate-neutral and fossil-free world in 2050. Alco wants to get there in 2030.
With headquarters in Brussels and operations on several continents, Alco is one of the biggest producers and distributors of ethanol for fuel in Europe. Globally it provides ethanol to various industries: from cosmetics to pharmaceuticals, biochemistry, food and beverage.
Alco produces bio-ethanol with 90% lower greenhouse gas emission than petrol. Alco ethanol, when blended into petrol up to 10% is better known as E10. Millions of European car drivers now lower their footprint choosing E10.
Research the European chemical industry