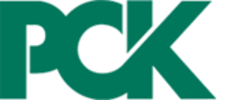 PCK

Passower Chaussee 111
16303 Schwedt/Oder
Germany
The PCK site is one of the largest crude oil processing locations in Germany.
Located in Schwedt on the River Oder, PCK Raffinerie GmbH is among the largest companies in the state of Brandenburg and the most important in the Uckermark region. Here, 12 million metric tons of crude oil are turned into mineral oil and petrochemical products each year. The primary products are diesel fuel, petrol (gasoline), kerosene, liquefied petroleum gas, heating oils and bitumen. PCK was one of the first refineries in Germany to use biofuels and is a leading producer of high-quality biofuel components.
PCK Raffinerie GmbH is operated by a consortium of international oil companies.
The shareholders are:
Rosneft Deutschland GmbH with 37,5 %
Shell Deutschland GmbH with 37,5 %
AET-Raffineriebeteiligungs-Gesellschaft mbH with 25 %
(RN Refining & Marketing GmbH und Eni Deutschland GmbH)
The shareholders ensure delivery of crude oil to PCK and then market the products produced in the refinery.

PCK owns:
The entire PCK site, including installations and buildings
A crude oil tank farm and a pier at the oil port in Rostock
The Schwedt - Seefeld pipeline, 78 km
The Rostock - Schwedt pipeline, 203 km

PCK affiliates:
PCK & elf Tanklagerbetrieb Seefeld GbR (PETS)
Mineralölverbundleitung GmbH Schwedt (MVL)
Schwedt, Brandenburg,
Germany
Total area: 800.0ha
Free: 100.0ha
Present as Owner