InfraServ GmbH & Co. Gendorf KG

Industrieparkstraße 1
D-84508 Burgkirchen a.d. Alz
Germany
The roughly 1,000 employees at InfraServ Gendorf operate the largest chemical park in Bavaria, while also providing integrated solutions for core processes operated by companies in the chemical and process industry.
These include extensive site services pertaining to infrastructure, safety/security, environment, logistics, supply and disposal, as well as innovative industrial services, such as plant planning, construction, and maintenance. Our portfolio is rounded out by tailored IT services and training programs at our in-house training academy that specifically cater to industrial environments.
What drives us?
That our customer's plants run smoothly, and are always a step ahead of the competition. Our specialists from various technical disciplines therefore work as a team to find  solutions where all the cogs mesh exactly. The more complex the task, the greater is our passion to find a solution - after all, we grew up with complexity: with operating the GENDORF Chemical Park - where more than 30 companies with a total of 4000 employees work closely together, and where all cross functional services are provided by InfraServ Gendorf - ranging from infrastructure, energy supply, site and plant safety/security to wastewater disposal. The expectation we place on ourselves is to raise the bar as an attractive site operator in the chemical industry, and to establish ourselves as the solution provider of choice for the process industry, primarily in Bavaria's ChemDelta.

As the operator of the first chemical park in Bavaria, we are service pioneers in the industry. We are used to finding new ways to implement forward-looking solutions. This is precisely what we have been doing for decades, not only to the benefit of our customers, but also with regard to the environment and the social surroundings.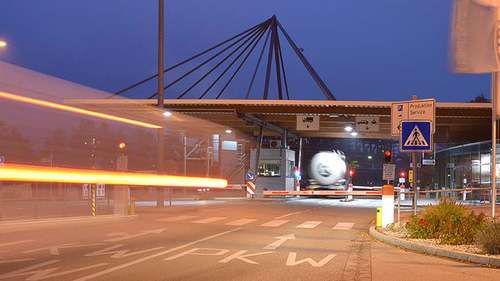 Burgkirchen a.d.Alz, Bavaria,
Germany
Total area: 197.0ha
Free: 50.0ha
Present as Owner