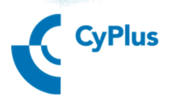 CyPlus GmbH

Rodenbacher Chaussee 4
63457 Hanau
Germany
CyPlus GmbH is a globally established company in cyanides and technologies and services covering the whole life cycle of cyanides. The Evonik subsidiary provides innovative products, technologies and services to customers in the
mining, chemical, pharmaceutical and surface treatment industries.
CyPlus is synonymous with safe, responsible management of cyanides throughout the product life cycle.
With production sites in Europe and sales and distribution offices on all continents, we provide customers with swift and reliable service.
The company meets the extensive and strict requirements of the international mining industry as a supplier of cyanides in accordance with the guidelines of the International Cyanide Management Code (ICMC).
Find out what chemical companies are investing in