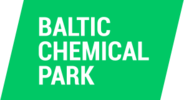 Baltic chemical park

41531 Jöhvi
Estonia
Vadim Orlov
Marketing Director
Baltic Chemical Park (BCP) has an ideal geographical location for raw materials and intermediates with Plug & Play solutions in place for chemical production. BCP provides unique value chain which is made possible by the wide choice and ready availability of chemicals – with the minimum amount of logistical effort.
BCP is developed by Ida-Viru County Industrial Areas Development Foundation (IVIA). A development organisation created by the public sector. It was founded by the Republic of Estonia (the Ministry of Economic Affairs and Communications), the City of Narva, the City of Kohtla-Järve, the City of Kiviõli and Jõhvi municipality. It is developing five industrial and business parks in Ida-Viru County, being the owner of the property with supporting infrastructure.
BCP is in the most northeast county of Estonia, bordering Gulf of Finland to the north, Narva River to the east and Lake Peipus to the south. Western and southwestern border of the county mostly runs through forests and swamps, separating it from Jõgeva and Lääne-Viru Counties.
Total area of the county is 3364 km2 covering 7,4% of the area of the whole country. With its population of 170 000 Ida-Viru County is the second largest in Estonia.
Center of the county is Jõhvi, a town situated 165 km from the capital city Tallinn. The county has a total of 22 local governments: 7 towns and 16 parishes. According to statistics it is the most urbanised county in Estonia - approximately 89% of the population lives in towns.
The county has great industrial traditions. Ida-Viru County holds most of Estonian industrial and energetic capacity producing 14% of Estonian industrial yield. The most important branches of economy are:
mining of oil shale, generating electricity and heat energy
chemical industry
trade
construction and industry of building materials
timber industry
metal industry
food industry
tourism
Eastern Estonia has both industry, real area suitable for industry and a population with appropriate qualifications. By virtue of vocational training centers in industrial areas it is possible to ensure quick and operative retraining of work force. The area has six industrial areas offering well-designed opportunities for investors of different branches of industry.
Find out what chemical companies are investing in