Solvay inaugurates its energy-efficient gas turbine at its soda ash plant in Italy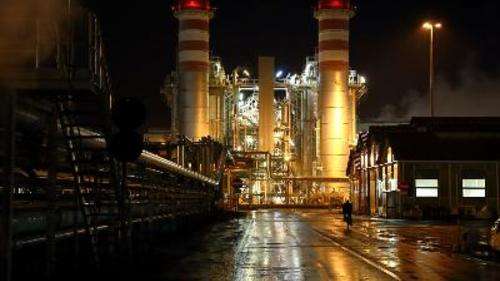 Brussels – Solvay inaugurates today its new energy-efficient gas turbine at its soda ash plant in Rosignano, Italy, securing the plant's current production capacity and long-term competitiveness on local and export markets.
Rosignano's site has improved its competitiveness in the last four years following a breakthrough cost saving program.
"Through continuous improvements to enhance its competitiveness, Solvay is well positioned to answer customers' needs, providing safety and quality of supply thanks to its global network of plants. Solvay is committed to remaining a reliable and competitive supplier of high-quality soda ash for its customers worldwide," said Christophe Clemente, President of Solvay's Global Business Unit Soda Ash & Derivatives.
Solvay Soda Ash and Derivatives (SA&D) is a world leader in its sector, producing soda ash serving the glass, detergent and chemical markets and developing solutions based on sodium bicarbonate and trona serving the healthcare, food, animal feed, and flue gas cleaning markets. SA&D has 12 industrial sites worldwide, more than 3,300 employees and serves 90 countries.