Port of Tarragona Chemical Cluster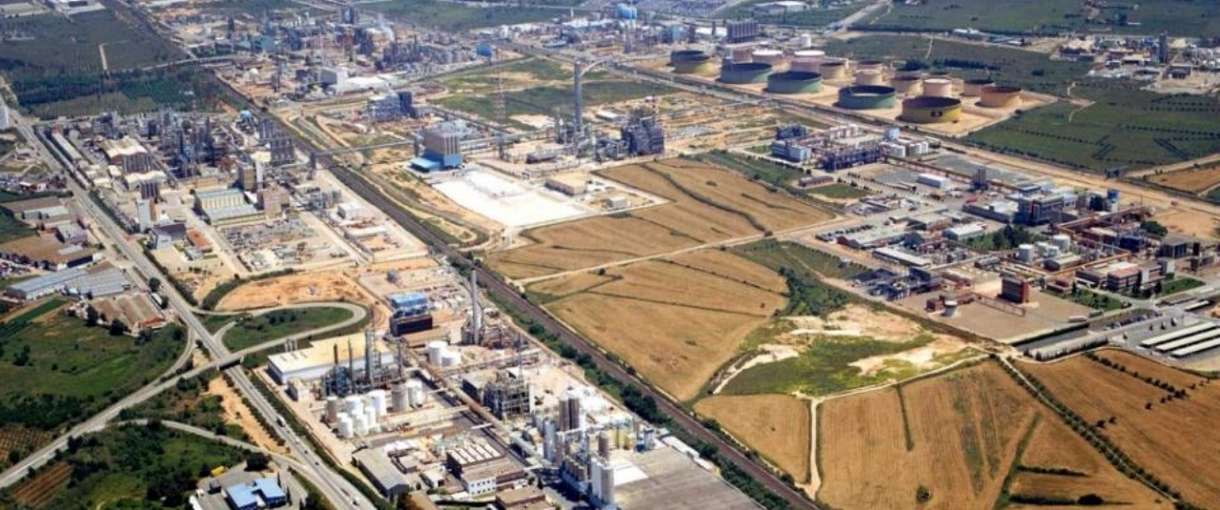 Antoni Torà Ricart
Manager Site Marketing & Services Sales at BASF
antoni.tora-ricart

@

basf.com
Tarragona, Catalunya
Total area
Greenfield
Brownfield
Utilities
About Port of Tarragona Chemical Cluster
Chemical cluster in Tarragona consists of the south and north poles, which are linked to the nearby port via road and pipeline. The main raw material –crude oil and natural gas- are all imported. Natural gas is imported in the form of LNG and then processed in several gasification facilities along the coast around Barcelona and Cartagena. Natural gas is also provided via the Trans Pyrenean pipeline link Calahorra from Lacq in France, and from the Maghreb-Europe Gas pipeline from Argelia to Spain. Crude oil is provided by ship from various sources to several terminals. The Tarragona cluster is linked to the Spanish natural gas distribution network.
Established companies
South site
Asfaltos Españoles, S.A.
Lyondellbasell Poliolefinas Ibérica, S.L.
Basf Española, S.L.
Basf Sonatrach Propanchem, S.A.
Bayer Material Science, S.L.
Celanese Chemicals Ibérica, S.L.
Clariant Ibérica, S.A.
Compania Logistica De Hidrocarburos Clh, S.A.
Dow Chemical Ibérica, S.L.
E.On Generación, S.L.
Ercros Industrial, S.A.
Hércules Quimica, S.A.
Industrias Quimicas Asociadas, Lsb, S.L.
Kemira Ibérica, S.A.
Elyx Polimeros, S.L.
Messer Ibérica De Gases, S.A. Unipersonal
Productos Asfálticos, S.A. (Proas)
Repsol Butano, S.A.
Sekisui Speciality Chemicals Europe, S.L.
Tarragona Power, S.L.
Terminales Portuarias, S.L.
Terminales Quimicos, S.A.
Transformadora De Etileno, Aie
Vinilis, S.A.
North Site
Carburos Metálicos, S.A.
Dow Chemical Ibérica, S.L.
Messer Ibérica De Gases, S.A. Unipersonal
Repsol Petróleo, S.A.
Repsol Química, S.A.
Vinilis, S.A.
Alcover
Catalana De Tractament D'olis Residuals, S.A. (Cator)
Flix
Ercros Industrial, S.A.
Kemira Ibérica, S.A.
Tortosa
Number of Employees
Direct: Approx. 5.600 people
External service: Approx. 4.000 people
Total

n.a.

Free
442.0 hectare

Available on South site: 190 ha North site: 252 ha
Infrastructure and Connectivity
| | | |
| --- | --- | --- |
| Highway | yes | |
| Railway | yes | |
| Waterway | yes | |
| Sea harbor | yes | |
Monomers
Ethylene
Polypropylene
Benzene
Octane
Other Cracking
C4 Fraction
Aromatic Component
FO Pyrolisis
Inorganic
Chlorine
Sodium Hydroxide
Chlorhydric Acid
Ammonium Sulfate
Gases
Nitrogen
Oxygen
Hydrogen
Carbonic Anhydride
Plastics
PVC
ABS Resins
Styropor Expandable Polystyrene
Polyalcohol
Isocyanate
Final Products
Paper Industrial Additives
Water Industrial Additives
Special Products
Vinyl Derivatives
Tensoactives
Polyolefines
H.D. Polyethylene
L.D. Polyethylene
Lineal Polyethylene
Polypropylene
Compounds
Intermediates
Acetaldehyde
Ethyl Acetate
Vinyl Acetate
Acetic Acid
Acrylonitrile
Butadiene
Styrene
Methyl Methacrylate
Ethylene Oxide
Ethylene Glycol
Propylene Oxide
Propylene Glycol
Vinyl Chloride
3 Common Firefighter Stations
Logistics
Airport
Rail
Road Network
Deep Sea Harbour
Common Rack Pipelines (61 pipes)
Feedstocks
Via Pipeline:
Natural gas
Via Ships:
Crude oil, ntural gas, LPG, etc.
Via Road/ Rail:
Organic, inorganic and intermediate products
Utilities
Power/ Electricity
Steam
Water (different grades)
Natural Gas
Effluent Management
Industrial Gases
Storage
Tanks
Caverns
Warehouses
Effluent Management (under construction)