KEM ONE launches the electrolysis conversion project at Lavéra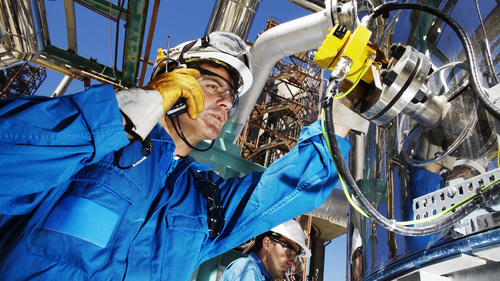 KEM ONE announced today the launch of a project to convert its diaphragm and mercury "chlorine / caustic soda" electrolysis to the membrane technology at the Lavéra site located in the Bouches du Rhône -France. This project goal is to make existing facilities, to comply with the European Directive and the Best Available Technologies. From the middle of 2016, this conversion will also improve the competitiveness and the reliability of the Lavéra site production units.
The conversion of Lavéra diaphragm and mercury "chlorine / caustic soda" electrolysis to bipolar membrane technology is a major investment for KEM ONE development and sustainability. This project will improve KEM ONE competitiveness, the company enjoying today an integrated production chain from the salt to PVC and chloromethanes via chlorine production.
Through this modernization, the existing production units will benefit from the best technology currently available. Less energy consumption, more reliable units, higher product quality, and reduction of the environmental impact are expected from this project.
"This change will significantly reduce the Lavéra production site energy consumption on one hand, and its environmental footprint on the other hand. It will strengthen KEM ONE competitive position in the chlorochemicals and PVC Field." says Alain de Krassny, the new President of KEM ONE.
The financing of this project is supported by the French state according to the terms presented to the European Commission in the notification file.
This investment project will consolidate KEM ONE position within the European Vinyl Industry.