AFYREN secures over 60 million euros of financing to move into its industrial development phase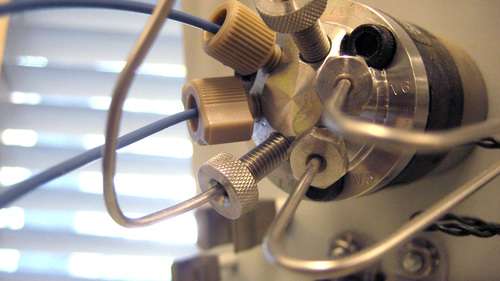 Clermont-Ferrand (France) - AFYREN, which produces high-value bio-based building blocks to manufacture acids using fermentation technologies, has just completed a 21 million euro round of fundraising, led by Sofinnova Partners and Valquest Partners, bringing on board Supernova, Crédit Agricole Création and Crédit Agricole Centre France alongside its historica! shareholders AFY Partners and Sofimac Régions (Sofimac and the Jérémie lnnovation 1 and 2 funds). This capital increase is combined with a program to finance AFYREN 's first plant, tor which design and development plans are already underway. In line with its established strategy, this 60 million euro financing package will enable AFYREN to take its industrial project forward through to full commercialization.
For Nicolas Sordet, AFYREN's CEO: "This major financing plan is an outstanding recognition of the exceptional journey undertaken by our teams, who have gradually  and successfully completed all the stages of our ambitious project. Today, we possess good pre-industrial phase technology that we have been working on for several years and /hal has enabled us to deliver test batches to our first customers. Our biobased products are already generating strong interest among leading businesses , and we are moving into the industrialization phase with confidence and enthusiasm".
AFYREN's proprietary technology makes il possible to produce organic building blocks, previously obtained almost exclusively trom petroleum products, using different types of agro-industry products  without competing with the food production chain and without generating waste. Using a circular economy, AFYREN transforms different types of biomass into seven different organic acids. Thanks to the organic acids levels of purity and !heir natural characteristics, AFYREN is able to target markets that require very high standards of quality, from cosmetics to flavors and fragrances, human and animal nutrition, and even fine chemicals.
For Jérémy Pessiot, AFYREN 's founder in charge of the technology: "The relevance of our technology is fundamentally linked to its ability to combine ecology and economic performance. We are firmly committed to providing a 1st  class environmental profile, particularly in terms of reducing C02 emissions, and also competitiveness, enabling industrial customers to replace petroleum-based products with our natural building blocks. This is what our customers require and what our investors appreciate".
Michael Krel, Principal at Sofinnova Partners, confirmed: "We have been following AFYREN for a long time, and we have been impressed with their achievements over the last 18 months. With this round of financing, AFYREN now has the human and financial resources needed to industrialize its technology". "This project is an outstanding example of the philosophy behind Sofinnova's industrial biotechnology funds: enabling entrepreneurs to deliver more sustainable economic solutions to global issues".